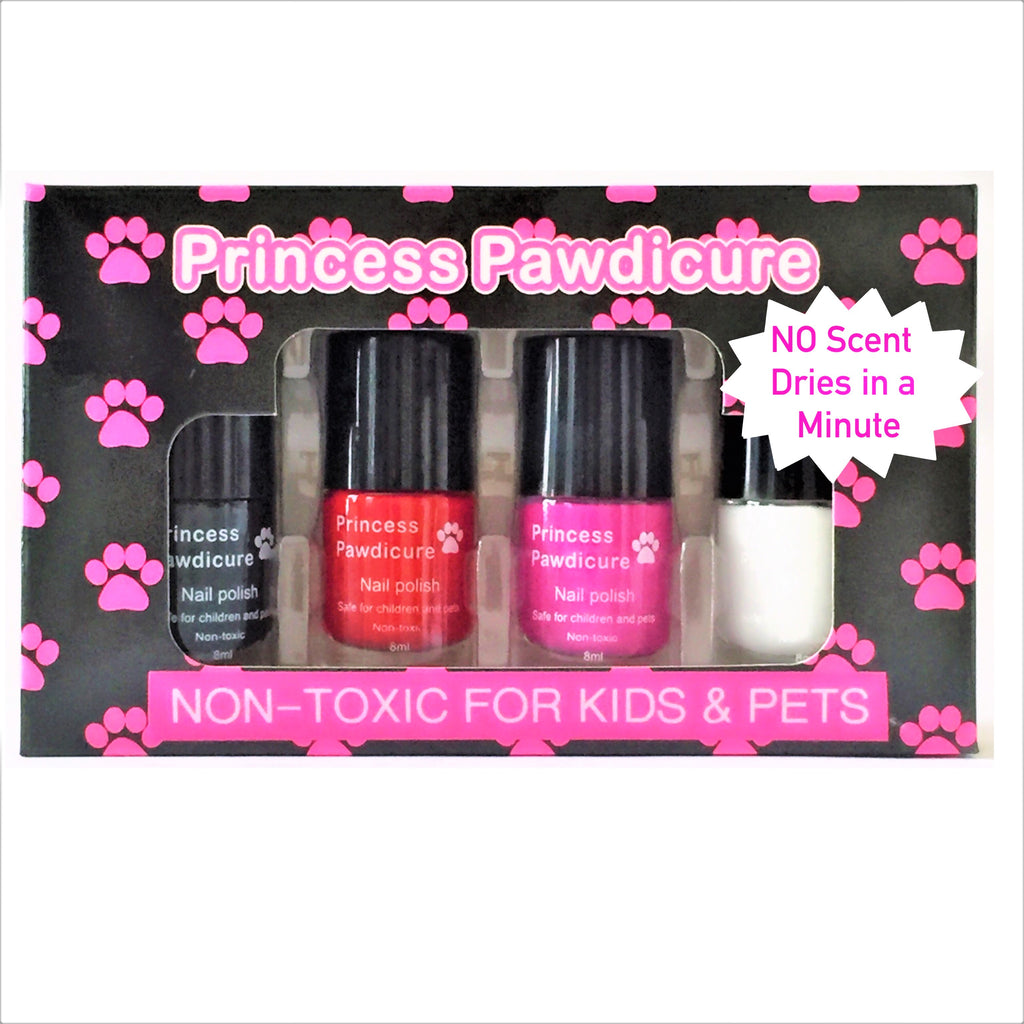 Princess Pawdicure Nail Polish for Kids & Pets, Non-toxic, Dries in 1 Minute, No Scent
Princess Pawdicure Nail Polish is the latest break-through innovative formula for KIDS and PETS.
 Set of 4 colors, bottle size 8ml
Non-toxic
No Scent
Dries in 1 minute
I encourage you to try our products born from the LOVE for Kids and Pets.  I want to personally thank you, our beloved customers, for all your love and support!
Happy polishing!